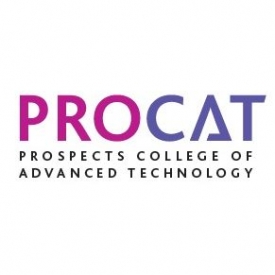 We're delighted to once again be working with the team at PROCAT to deliver a number of Engineering and Construction-related events for young people throughout 2018/19, serving to highlight some of the exciting companies operating in Essex and the careers young people can choose to follow locally, plus the excellent facilities and courses on offer for students wanting to further their learning once they leave school. 
These Engineering-focused events at PROCAT's Basildon campus will combine opportunities for students to 'have a go' in practical, industry and academic-led workshops, and to gather information about courses and careers and the labour market in short presentations. We'll give more information about the nature of the workshops on the day, and more details about support from industry as it's confirmed. Watch this space for those updates!
This event will afford schools the opportunity to help to address the following Gatsby benchmarks:
- Learning from career and labour market information
- Encounters with employers and employees
- Encounters with further and higher education
If your school would like to bring along a group of up to 10 students on the day*, please note that the event is for students in years 8-10. We'll provide soft drinks for students and tea/coffee for teaching staff escorting their pupils on the day, and will support the costs incurred by the school for getting students to and from the event. Schools are asked to book and pay for transport and then send an invoice to the ESB Education and Industry STEM Programme team. If you have any questions before making a booking or once you've booked and in the lead-up to the event itself, feel free to get in touch at james.wilkinson@essex.gov.uk.
*If you'd like to book a larger group please get in touch with james.wilkinson@essex.gov.uk