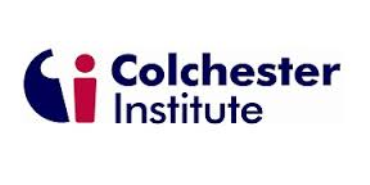 We're delighted to once again be working with the team at Colchester Institute to deliver a series of key sector taster events for students in Essex. Showcasing Colchester Institute's offer around media and digital, this event is our second such event at Braintree in 2018/19 and will offer up to 40 students in years 9 and 10 the chance to 'have a go' in hands-on and insightful workshops, led by a combination of academic and industry representatives.
Students will arrive at 9am for a 9.15 start, and then be split into smaller groups and have the chance to take part in 2 workshop activities throughout the morning, focusing on Computer Game Design and Camera/Editing. Thanks to coming along for the event, it's our hope that students will report a better understanding of careers and courses available in the creative and digital sector in and around Braintree.
Here's the itinerary for the day:
Itinerary:
09.00 Arrival
09.15 Welcome Talk
09.30 Activity 1
10.45 Break
11.00 Activity 2
12.15 Closing Talk
12.30 Lunch (for exhibitors/staff)
13.15 End of Event
We look forward to seeing students from your school come along for this exciting and informative session!