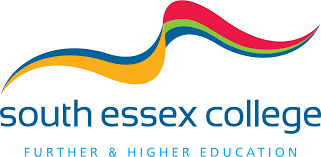 South Essex College would like to invite students in years 10-13 along to this full day of industry and academic-led workshops and presentations, serving to showcase some of the careers and companies young people may find themselves working in one day, as well as the courses on offer at the College relating to Construction/Engineering.
Thanks to coming along to the event, not only will students gain useful information to help them make better-informed choices about future careers, schools will also be able to evidence the exposure to industry and FE/HE contacts required by the Gatsby Indicators.
The ESB's Education and Industry STEM Programme team will support the cost of school's transport to and from the event - schools are asked to pay for the minibus/coach initially and then send an invoice to the team for payment.
On the day, students are asked to bring along a packed lunch and there'll be tea/coffee/refreshments throughout the event. We'll evaluate the success of the event, asking students to indicate whether they have gained a greater understanding of the sectors and whether they feel more inclined to pursue careers and courses relating to Construction and Engineering in the future.
We've limited bookings to groups of 30 but if you'd like to discuss bringing along larger groups of students, please get in touch with james.wilkinson@essex.gov.uk